General Practice Vita has been working with General Practice Panacea, General Practice Boersma, Apotheek Casa Cura (pharmacy) and Fysiopracticum (physiotherapist practice) since April 2012. All are located in one building and together form Gezondheidscentrum Casa Cura (health center).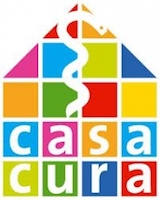 Casa Cura: Care in motion!
Gezondheidscentrum Casa Cura is located at Neuweg 27, 1211 LV in Hilversum.
The aim of the health center is, if possible, to structure and optimalize primary care for registered patients even more through collaboration between the various care providers.
Many other disciplines work at the health center.
Information about Gezondheidscentrum Casa Cura and the care providers in it can be found on the Casa-Cura website.